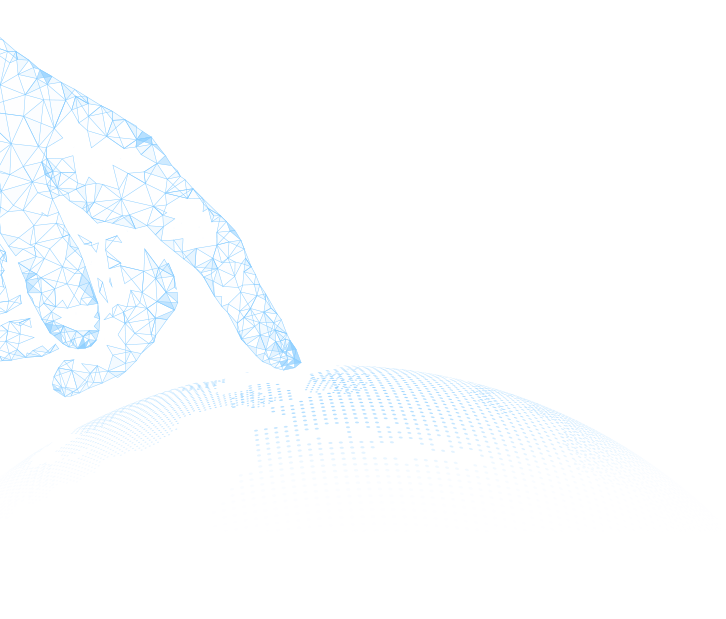 What is the AI Lab?
The Artificial Intelligence (AI) Lab by the DoH aims to foster a new culture, mindset and ways of working for innovators in healthcare. It provides a medium for fueling innovation and coaching idea-owners and innovation teams in bringing their ideas to fruition.
The AI Lab is a safe space for co-creation, allowing the people of Abu Dhabi to develop and test innovative ideas infused with the latest technologies and aligned with Abu Dhabi's technology and innovation agenda. It is a collaborative initiative realized through a partnership between academic institutions, technology leaders, innovation-driven enterprises and government entities.
To transform
the way healthcare is delivered across Abu Dhabi by using innovation and research to create sustainable solutions. To promote a culture of innovation and inspire cross-industrial collaboration. To accelerate innovative digital solutions through proven methodology and rapid prototyping.
Abu Dhabi
at the heart of Artificial Intelligence and global innovation in healthcare.
Our Working Principles
Adaptability: Inspection and feedback
We continuously assess the quality of the product we're building, our plan, and the effectiveness of our processes. That understanding enables us to adapt or make changes to the product design, plan, and process.
Sustainability
Our innovative solutions bring about long-term gains.
Responsibility
We take responsibility as a team. We self-organize in a way that helps us keep our commitments. We understand that we collectively share goals.
Simplicity
Simplifying processes and eliminating redundant work increases productivity.
Transparency
We're open and transparent about the way we work and make decisions. We keep the basis for our decisions, work, and progress visible at all times.
Relentlessly innovate
Innovation knows no bounds at the AI Lab.
For the DoH
Create cutting-edge, sustainable healthcare solutions with the latest technologies to improve the quality of healthcare delivered.

Realize the DoH strategy by driving down costs, and via control of healthcare expenditure through innovative solutions.
For the people
of Abu Dhabi
Empower the people of Abu Dhabi to make healthier lifestyle choices.

Improved patient experience.

Support providers and healthcare partners with innovative solutions to help improve efficiency and accuracy of care delivered.

Promote a culture of innovation amongst the people of Abu Dhabi.
Driving innovation
Innovation knows no bounds at the AI Lab.
Culture
Embrace diversity
Embrace tradition
People
Talent development
Entrepreneurial leadership
Knowledge pool of healthcare SMEs
Physical space
Safe place to innovate
Stands out
Promotes co-creation
Technology
Enablers to drive innovation
Artificial Intelligence
Other emerging technologies
Process
Lean
Agile
Design thinking
AI Lab Approach
The AI and innovation lab process ensures that the solutions being developed are cutting-edge and human-centric.
1
Propeller
phase
In promoting a culture of innovation and advancement, the output of this phase includes generating a list of human-centric, innovative solutions.
2
Conceptualization
phase
Shortlisted ideas are developed into more tangible prototypes, built on feedback from actual end-users and a compelling user story.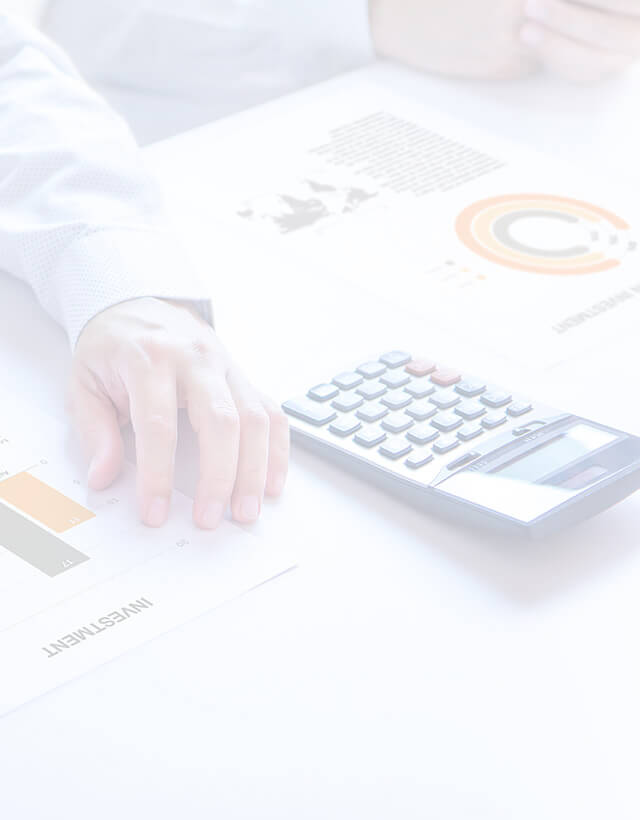 3
Feasibility
phase
A select few ideas are further developed and tested in order to create robust Proofs of Concept that provide a clear vision of the solution and its most desirable effects.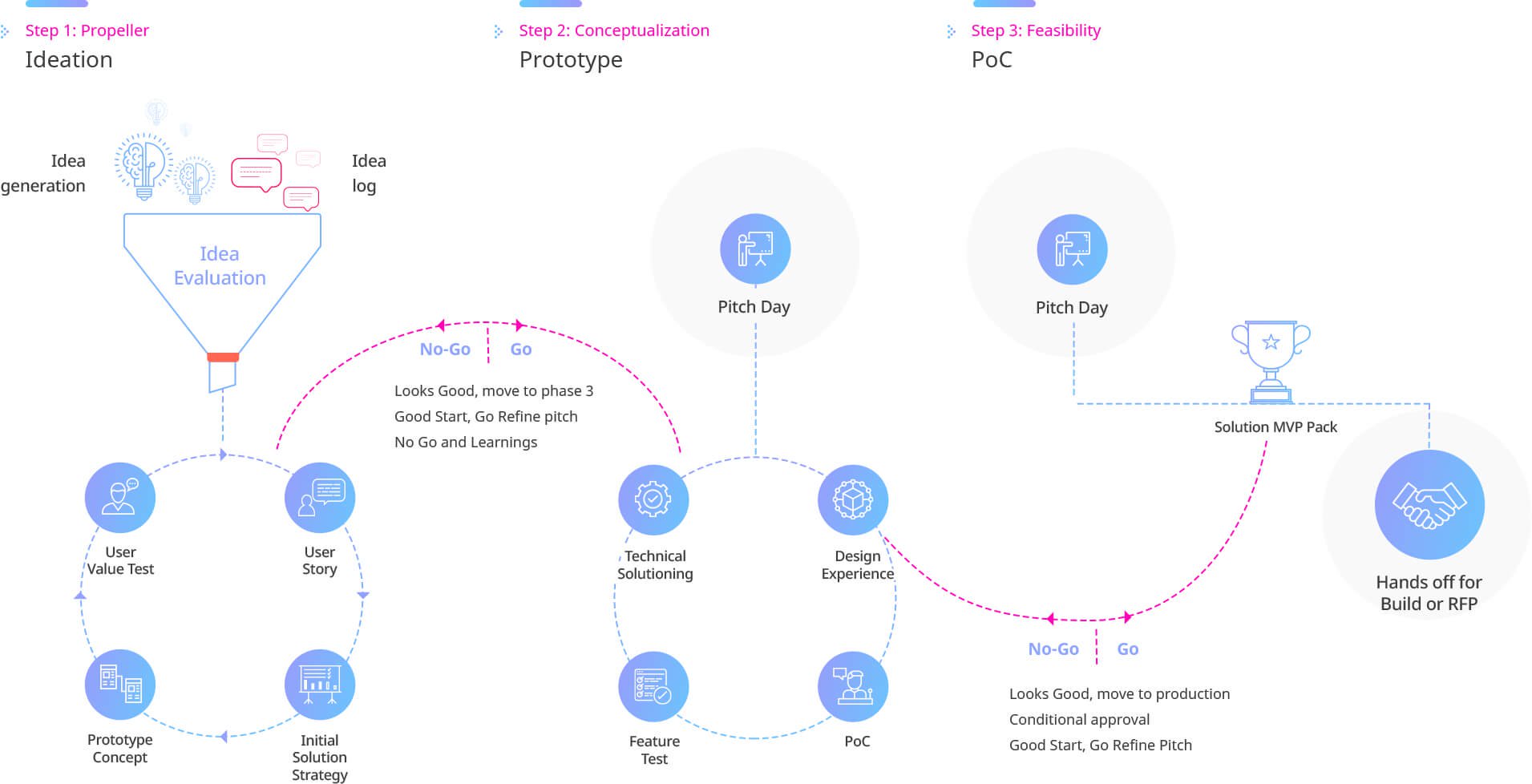 AI and Innovation Strategic Lab Pillars
Innovation at the lab will be focused
on four key areas:
Wellness and prevention
Promote health and wellness through awareness, engagement and prevention programs.
Chronic disease management
Provide personalized care that will help patients prevent and manage their conditions.
Clinical care
Deliver world-class healthcare that is accurate, reliable and accessible to all.
Regulatory management
Improve the way in which care is delivered across the emirate through the use of technology.