Overview
Medical Education
DoH has issued a Standard defining the criteria that a healthcare facility must satisfy in order to be eligible for accreditation as an Approved Practice Setting. The Rules for Eligibility may define the aforesaid accreditation criteria by referencing any matters that the DoH considers appropriate, including:
Existing resources, experience, and academic achievements of the healthcare facility seeking accreditation as an Approved Practice Setting.
The type of Approved Practice Setting that the healthcare facility is being (or wishes to be) accredited for.
Mission
To provide Abu Dhabi with access to competent healthcare professionals and foster a supportive environment.
Objectives
To provide Abu Dhabi with competent healthcare professionals.
To establish Abu Dhabi as a Medical Education destination.
To position Abu Dhabi as a renowned forum for Medical Education research.
Health professional-centric
Integrated and dynamic
Evidence and data-driven
Innovative
Health professional-centric
Continuous Medical Education Facility
CME Provider
CME Program
CME/CPD activities accredited by the ME department at the DoH are for the purpose of increasing health professionals' knowledge, skills, performance and/or patient outcomes, and to assist health professionals with maintenance of relicensure.
CME Program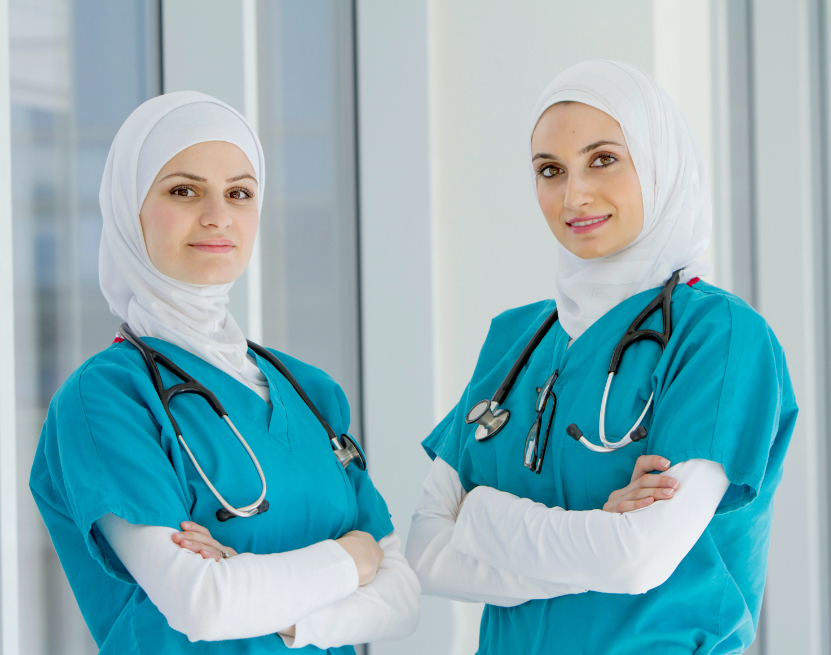 Medical Education Facilities Requirements & Forms
Approved Practice Setting (APS) – Basic
APS – Basic program recognition requirement
APS – Basic recognition form
Download Now
Approved Practice Setting (APS) – Intermediate
APS – Intermediate program recognition requirement
1-

Training program information,

2-

UAE Commission for Academic Accreditation Certificate or International Accreditation Body Certificate (for review and confirmation)
APS – Intermediate facility recognition form
Download Now
Basic Training Program
Intermediate Training Program
Frequently Asked Questions!
Continuing Medical Education (CME) refers to a specific form of continuing education (CE) that helps those in the medical field maintain competence and learn about new and developing areas of their field. It is basically designed to enhance health professionals' knowledge and skills which eventually will reflect on better health services provided.
Continuing Education (CE) is basically designed to enhance health professionals' performance, which will eventually reflect on better patient care, public services or health system. It also helps health professionals to maintain a high level of professional competence.
Continuing Professional Development (CPD) is an ongoing systematic maintenance and growth of the knowledge and skills required for health professionals to remain competent in their occupation for the benefit of a particular profession. As an example, please find below a list of competencies:
Communication: Recognized as a necessary element in all efforts to improve health. Health communication can contribute to all aspects of disease prevention, health promotion, and medical care. It is also relevant in a number of contexts of our lives as individuals, patients, members of families and communities
Collaboration/Team Building: This is the skill to consult effectively with the healthcare team. It requires interdisciplinary team building skills.
Management/Leadership/Quality Issues: This requires skills in leadership, management of time, limited resources, quality issues and risk management.
Strategic Plans: Healthcare professionals should acquire the skills to develop, implement and monitor strategies that will improve the health of the community by both comprehensive prevention, therapeutic research and planning the delivery of care.
Medical Education Program
for Applicant
Last updated: 30 Mar 2023