OVERVIEW
Abu Dhabi Health Workforce Plan
The Department of Health Abu Dhabi places health workforce sustainability, Emiratisation, human empowerment, investment in medical cadres, and upgrading their competencies among its top priorities.

Therefore, it was keen to launch the health workforce plan with its studied methodology, innovative tools and initiatives that will contribute to giving a clear picture of the priority health areas for workforce investment, the current Emiratisation gaps, and future investment opportunities in the health sector in the Emirate.

Programs and Initiatives
At the Department of Health Abu Dhabi, we believe that investing in and upgrading medical cadres begins with medical education, so we have made sure to place it among our top priorities.
Health Workforce Management System platform
A digital platform that facilitates the process of attracting and employing medical competencies in health facilities in the emirate with the possibility of temporary secondment between them. The platform enables health care professionals to register in it, add all their data and provide it to health facilities in the emirate to use them according to the required skills.
Health Workforce Training Platform
The platform is concerned with training doctors, nurses and health professionals not working in the field of critical and intensive care in order to empower and prepare them with the necessary skills to respond to emergencies by subjecting them to accredited medical training for continuous development according to the needs of the sector and international best practices
Gap Analysis for the
Entire Population
Comparing the current supply 2020 of Abu Dhabi Health Workforce with the projected demand of Abu Dhabi population up to the year 2030.
Current Nationals supply is shown in Red.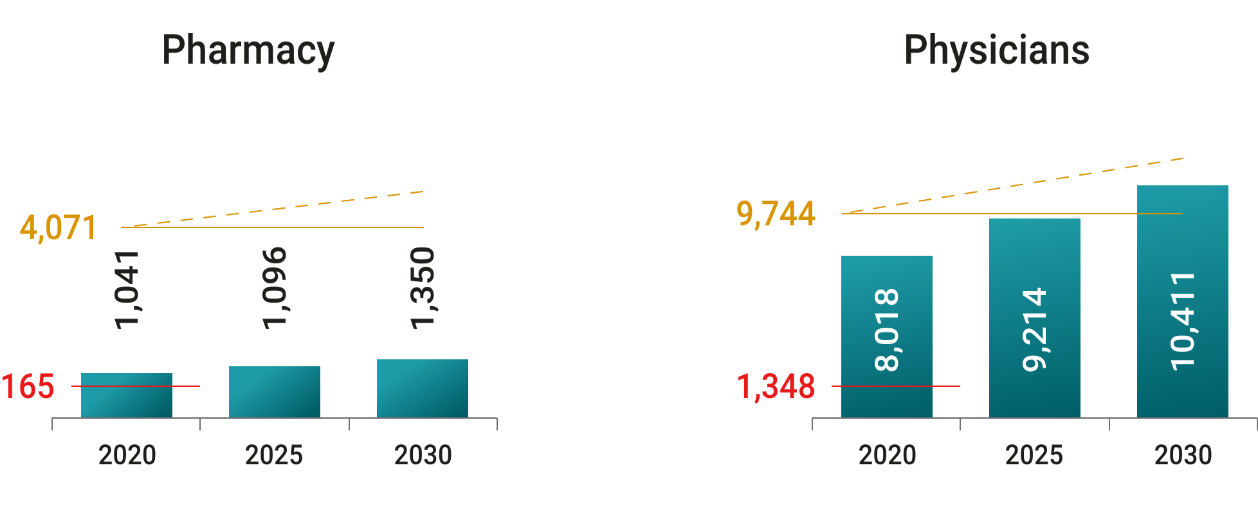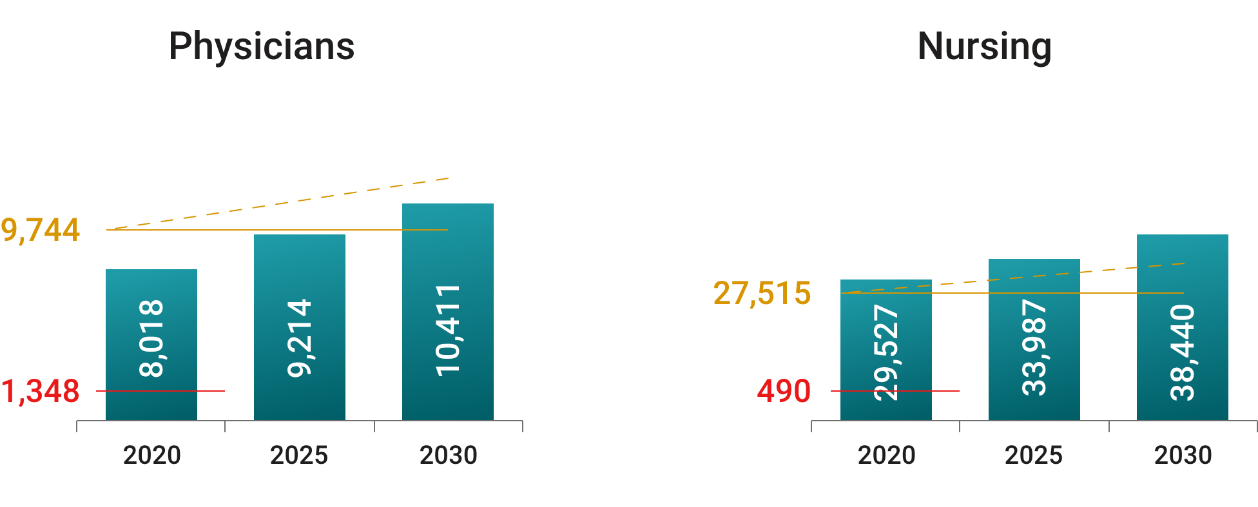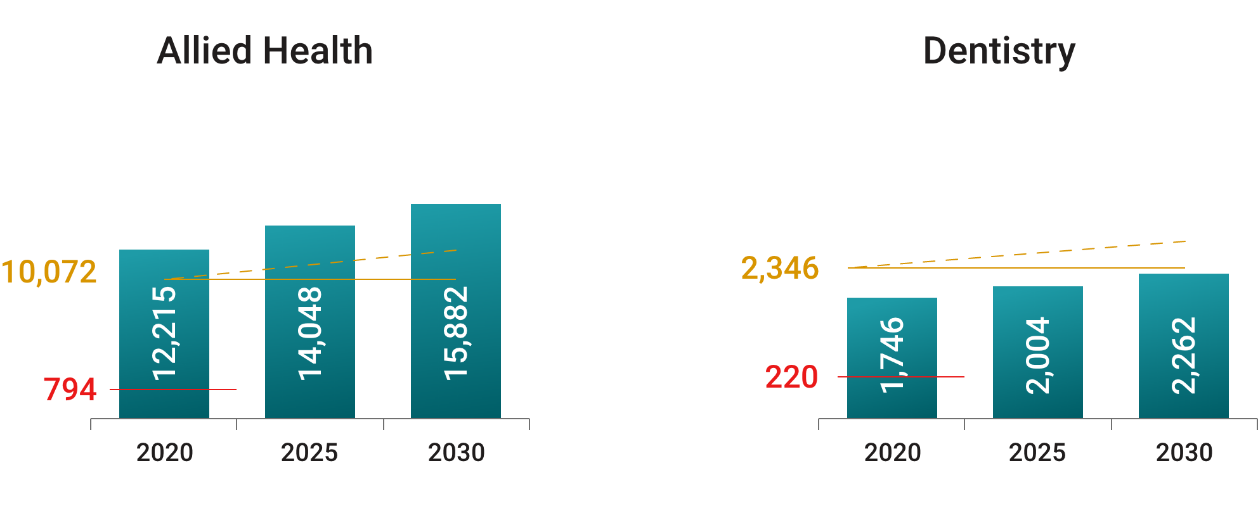 Classification of Emiratization Priorities
A low number of national healthcare workforce in certain specialties does not necessarily classify those specialties as a high priority or strategic for the sector. However, emiratization priorities for Abu Dhabi's Health Workforce have been identified and classified based on multiple factors and criteria, such as:
Priority 1

Highly Critical & Vital Specialty
Severe shortage of National
Health Workforce

Priority 2

Vital Specialty High Shortage of
National Health Workforce

Priority 3

Important Specialty
Medium Shortage of National
Health Workforce
Sub Category (For Allied Health Category Only)
The Emiratisation priorities of Abu Dhabi's Healthcare sector's workforce are ranked strategically according to criticality and importance; to direct the pool of talented future supply of workforce into joining the highly needed specialties for nationals.


Last updated: 30 Mar 2023