News
Department of Health – Abu Dhabi honours 30 regular blood donors and 25 supportive partners in the Emirate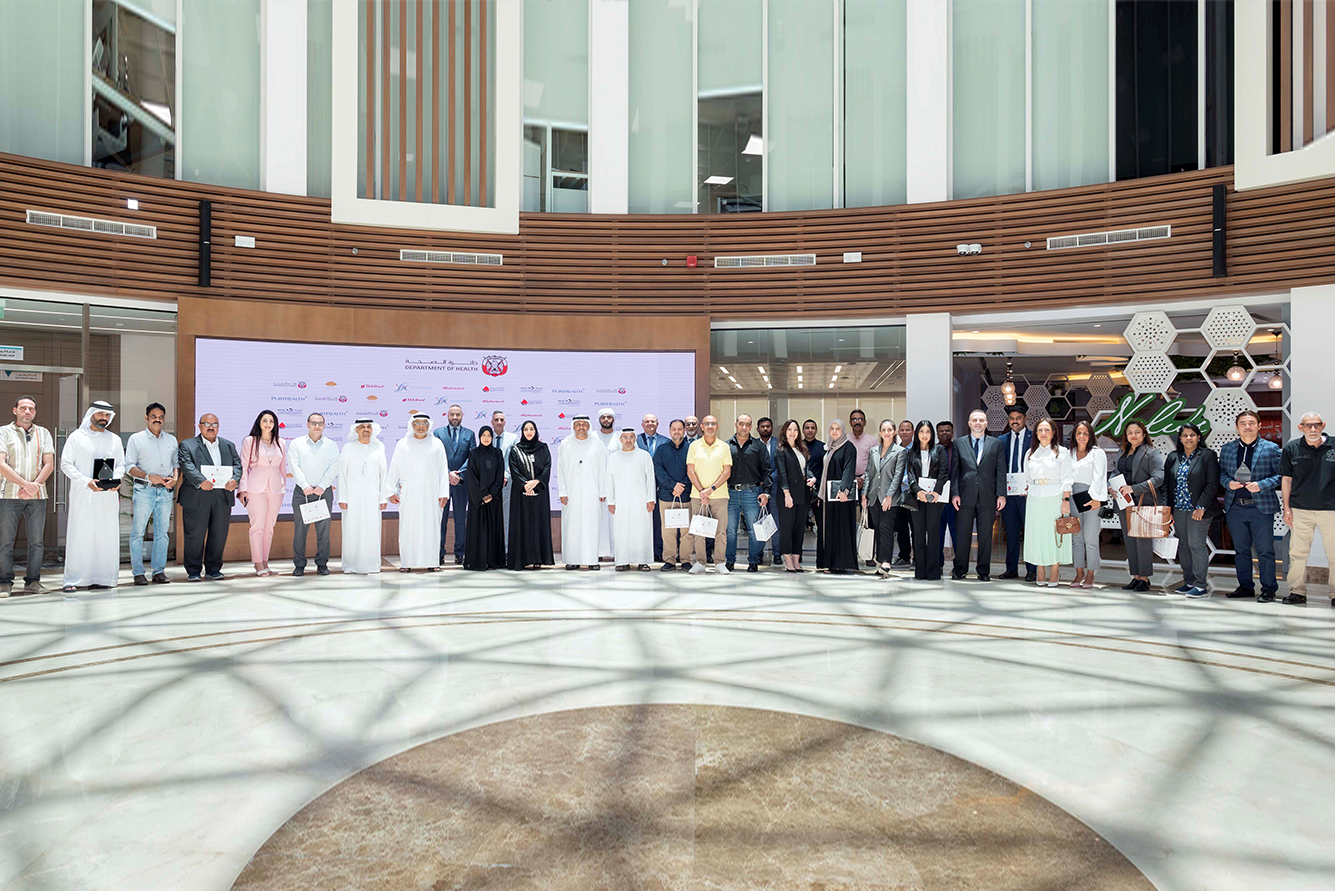 18 Jun, 2023:
The Department of Health - Abu Dhabi (DoH), in collaboration with Abu Dhabi Blood Bank Services, paid tribute to 30 regular blood donors and 25 organisations that have provided invaluable support to blood bank services in the Emirate. The event took place in the presence of H.E. Dr. Noura Khamis Al Ghaithi, the Undersecretary of the Department of Health – Abu Dhabi.

The ceremony, which coincided with World Blood Donor Day, aimed to acknowledge and express gratitude to the selfless individuals who have played a vital role in safeguarding the health and well-being of the community, by making consistent contributions and helping to ensure a secure blood supply for patients in need and saving lives.

The Department has emphasised that blood donation is a humanitarian act that contributes to saving patients' lives and calls on healthy community members between the ages of 18 to 65 years to donate and save lives, under the condition that they are in good health, do not suffer from any health problems that require medical care, weigh at least 50 kg, and have not donated blood during the previous 56 days. Blood donation is considered completely safe, and is carried out by medical professionals, following the best international practices and adopting the latest technologies.

The Abu Dhabi Blood Bank Services is one of the Department of Health's strategic services, which aims to advance the health and safety of all members of the community and ensure that healthcare is delivered in accordance with international best practices, managed by Pure Health's SEHA subsidiary. According to data gathered by Abu Dhabi Blood Bank Services, the number of donors in 2022 in Abu Dhabi reached 47,841, an increase of 41% over 2021, as the donors contributed to providing 59,167 units of blood to save the lives of many patients. In addition, 1,006 platelets donors donated a total of 10,041 platelets.

It is worth noting that patients are not the only beneficiaries of blood donation, as there are great health benefits for donors themselves, the most important of which is helping them to discover possible health problems, reducing the level of excess iron in the blood, stimulating the body to produce blood cells, reducing the risk of heart, liver and cancer diseases, and reducing cholesterol levels. Donated blood units assist patients in need of transfusion, such as victims of road accidents, fire victims, anaemia patients (thalassaemia and sickle cell anaemia), women with pregnancy complications such as ectopic pregnancy and bleeding during pregnancy or childbirth, patients with bleeding disorders (haemophilia), patients undergoing surgery, cancer patients, patients undergoing organ transplants and neonatal transplants accompanied by complications.
Last updated: 06 Dec 2023