News
Kicking-off 2023 and reflecting on celebratory milestones from 2022!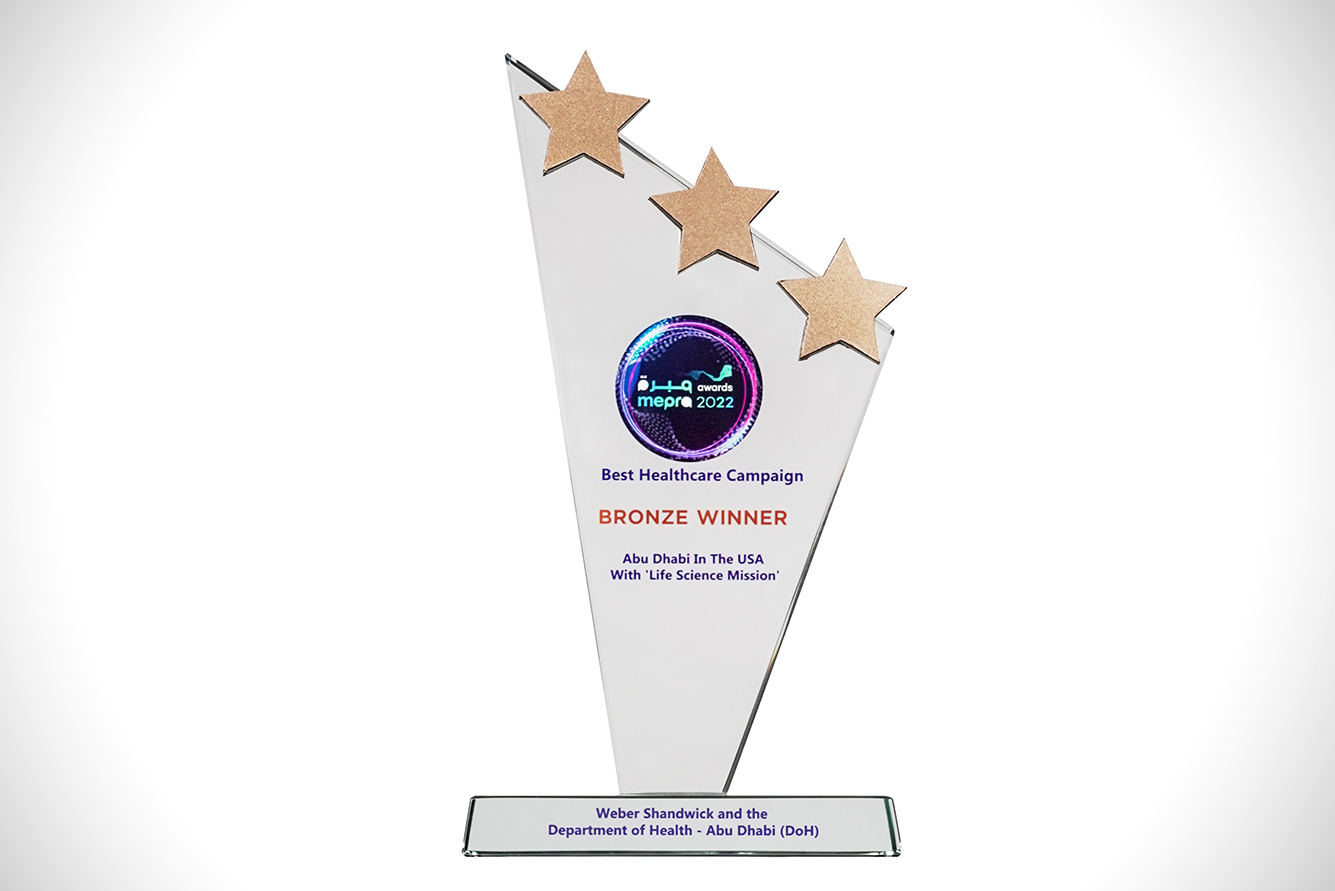 10 Jan, 2023:
As we reflect back on last year, we'd like to shed light on our local and global partners that have played a major role in best representing the Emirate's healthcare sector and unleashing our capabilities to the world.
We realise that Abu Dhabi's greatest achievements are the fruit of tireless efforts and unique collaborations across the wider ecosystem.

In June 2022, a delegation consisting of 11 organisations representing Abu Dhabi's healthcare ecosystem executed the cross-continental Abu Dhabi Life Science Mission to USA to showcase the latest innovations and programmes birthed in the UAE's capital.
The Capital's mission proved to be a phenomenal success for Abu Dhabi and its healthcare ecosystem at large, capturing the attention of leading news channels with a high penetration rate of Abu Dhabi's healthcare narrative among global healthcare giants.
We owe the success to the continuous support we receive from the UAE's wise leadership in the first place.
The commitment and dedication of our partners across the sector that are always opening doors for knowledge transfer and experience sharing.
Our Partners
Abu Dhabi Investment Office.
Mubadala Health.
G42 Healthcare.
AD Ports
ADQ
Etihad Airways
Khalifa University
PureHealth
Hayat Biotech
UAE Embassy in US
AstraZeneca GCC
U.S.-U.A.E. Business Council
Johnson & Johnson Middle East
Sanofi
Children's National Hospital
Finally, we would like to extend our sincere gratitude to organisations that constantly recognise achievements on all levels such as Middle East Public Relations Association - MEPRA, thank you for hosting a remarkable event and congratulations to all the influential winners.
Last updated: 06 Dec 2023