News
Under the patronage of Khaled bin Mohamed bin Zayed, inaugural Abu Dhabi Global Healthcare Week to take place in May 2024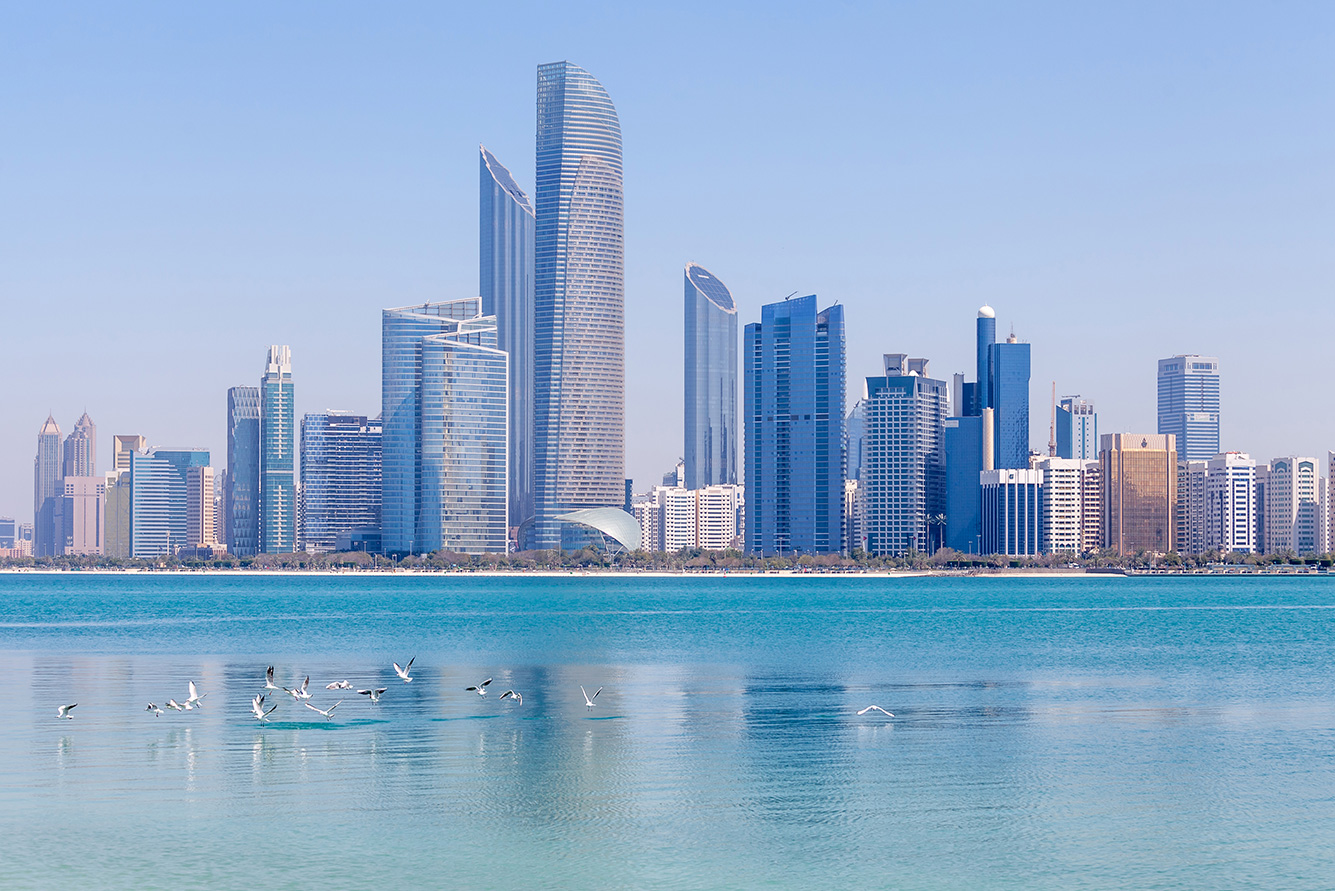 15 Aug, 2023:
Under the patronage of His Highness Sheikh Khaled bin Mohamed bin Zayed Al Nahyan, Crown Prince of Abu Dhabi and Chairman of Abu Dhabi Executive Council, the inaugural Abu Dhabi Global Healthcare Week will take place from May 13-15, 2024, at Abu Dhabi National Exhibition Centre (ADNEC).
The event, to be held under the theme Transforming the Future of Global Healthcare, will be organised by The Department of Health – Abu Dhabi (DoH), the regulator of the healthcare sector in the emirate and is expected to be one of the biggest healthcare conventions globally, gathering healthcare leaders and stakeholders from around the world to address global perspectives and challenges, shaping trajectories for a comprehensive healthcare ecosystem.
Reflecting Abu Dhabi's position as a leading global hub for healthcare, the event aims to provide a platform to foster dialogue, share knowledge and drive investment in the pursuit of the highest ambitions focused on healthcare for all. The Abu Dhabi Global Healthcare Week will invite strategists, policymakers, influencers and practitioners from around the world, highlighting the emirate's contribution to the global healthcare landscape.
Focusing on four key pillars, including reimagining healthcare, diverse and inclusive health, trailblazing medical breakthroughs and disruptive healthcare, the conference will explore the fields of genomics, digital and mental health, biotech, pharmaceuticals, research, innovation, investment, startup ecosystems and more.
Abu Dhabi Global Healthcare Week will also feature a dedicated trade exhibition, where global healthcare providers will showcase the latest technologies across health-tech innovation, finance, information exchange, genomics, and patient engagement featuring over 20,000 attendees, 300 exhibitors, 200 thought leaders and speakers, facilitating knowledge transfer for 1,900 conference delegates. Exhibits will include innovations in medical equipment and technology, imaging and diagnostics, life sciences, IT systems and solutions, infrastructure and assets, wellness, healthcare transformation producers and service providers.
His Excellency Mansoor Ibrahim Al Mansouri, Chairman of the Department of Health - Abu Dhabi, said: "Under the directives of our wise leadership, we continue to strengthen Abu Dhabi's position as a key player in healthcare globally. Stemming from our core belief in the power of global collaboration in saving and improving people's lives everywhere, we look forward to hosting strategists, futurologists, philanthropists, decision-makers and those who make a positive contribution to global healthcare in a holistic platform that contributes to the development and advancement of the healthcare ecosystems. We believe that the Abu Dhabi Global Healthcare Week will be an ideal platform for the global healthcare community to discuss the industry's future at a time when the UAE is driving transformation and opportunities on a fast track towards the future.
"Our invitation goes out to the most thought-provoking disruptors, influencers and strategists to join us at Abu Dhabi Global Healthcare Week in 2024 to improve global healthcare delivery, build future preparedness and form a vision of what end-to-end healthcare will look like in a changing geopolitical, technical and environmental landscape," he added, Managed by dmg events, Abu Dhabi Global Healthcare Week will elevate the narrative around future-proofing a sustainable healthcare sector locally, regionally and globally. It will also serve as a catalyst for start-ups and established businesses with similar ideologies across the healthcare sector to form partnerships that will have long lasting, positive healthcare outcomes. Acknowledging philanthropy and innovation in healthcare, the event will host two awards programmes: The Philanthropy Awards and the Healthcare Innovation Awards. These programmes will recognise individuals and organisations pushing the boundaries of global healthcare and driving a benevolent, philanthropic leadership role.
Salman Abou Hamzeh, Vice President of DMG Events, said: "While Abu Dhabi has demonstrated its readiness to tackle healthcare challenges with its internationally acclaimed healthcare infrastructure and successful strategic alliances, the global healthcare industry still grapples with new and unforeseen challenges.
"Abu Dhabi is resolutely looking ahead, driven by the ambition to become a leading force in the global healthcare ecosystem. At the heart of this vision lies Abu Dhabi Global Healthcare Week, a pivotal forum and exhibition that will ignite minds and drive tangible results. It serves as a platform to deliver invaluable insights, foster meaningful partnerships and forge strategies that unite the public, private and civil sectors in the collective mission of transforming the future of global healthcare. Through visionary leadership, Abu Dhabi Global Healthcare Week will shape a brighter tomorrow for healthcare worldwide."
"DoH's commitment to strengthening the emirate's position as a destination for transformative developments in healthcare will continue to play a central role in positioning Abu Dhabi Global Healthcare Week to all stakeholders as a platform to inspire collaborative strategies that can shape the future of global healthcare.
Last updated: 06 Dec 2023