Medical Education and Examination
CME/CPD activities accredited by the ME department at the DoH are for the purpose of increasing health professionals' knowledge, skills, performance and/or patient outcomes, and to assist health professionals with maintenance of relicensure.
Application is done through e-service link on DOH
Access Request
Approve Request
1-

The facility has to apply for Accredit Medical Education Facility through TAMM services
1-

The system will auto- approve

a- Licensed healthcare facilities (with more than once specialty)
b- Training centers with Abu Dhabi trade license
CME Programs Accreditation Process
Application Submission
Application Review
ME Section Team review the submitted application and ensure that all required documents are attached and the facility will be auto-notified of the application status
Complete Application Approved

Incomplete Application Rejected Re-apply via E-Accreditation System
Required documents
Program agenda.
Sample evaluation form.
Presentation slides, the abstracts and the handouts.
Copy of the flyer or the invitation.
Short CVs for all the faculty of speakers.
Copy of the attendance record.
Learning need is defined as the "gap" between current knowledge, skills, attitudes or behaviors AND competencies.
Letter of agreement with the sponsoring company (if applicable).
Copy of outcome measurement tool.
Faculty Disclosure Form (if applicable).
Special Conditions
In order to gain DoH accreditation, all activities must meet the following criteria:
Need

Activities must meet an identified learning need(s) for those likely to participate. A learning need is defined as the "gap" between current knowledge, skills, attitudes or behaviors AND competencies relative to: (1) current evidence or (2) accepted clinical practice guidelines.


Purpose

Activities must have a specifically defined purpose, including learning objectives, which are clearly identified and communicated.

Planning

Activities must be planned and developed so as to maximize input from those in the field of expertise and the target audience.

Target audience

Activities must have a target audience who will earn credit hours for participating. The target audience must be limited to healthcare professionals who will likely implement the scientific program content to change competence, performance and/or patient outcomes.

Content and speakers

The content of the learning activity must reflect the learning objectives and the need to close the identified gap. The content must be based on evidence that is accepted within the respective health professional field. The faculty of speakers must have experience and credentials that prove their ability to fulfill the learning objectives.

Educational format

Activities must be in educational formats that are appropriate for the setting and objectives. Activities must allocate no less than 25% of the total time for interactive learning (e.g., audience participation, questions and answers, etc.).
Outcome measurement

Activities must be analyzed for changes achieved in learners as a result of the activity/educational intervention and must reflect the identified educational needs. Outcomes to be assessed include changes in knowledge, competence, performance, or patient outcomes.

Promotion/access

Activities must be advertised well in advance and encourage widespread participation amongst the target audience. Promotional materials must be accurate and consistent with accreditation provisions.

Assessment for continuous improvement

Activities must have a comprehensive evaluation on format, venue, content, relevance, speaker(s), contribution to learning, changes in learners, etc. The evaluations must be analyzed and the results used to improve future activities.

Documentation of attendance and verification/certification

Activities must have a formalized method of documentation and tracking participant attendance. The provider must ensure that a mechanism is in place to record and verify attendance.

Sponsorship (commercial support)

Activities with sponsorship or financial assistance (e.g. industry funding) must be appropriately managed to ensure that activities are independent of commercial interest, and do not promote the proprietary interests of a commercial entity (this includes activity content, format, choice of speakers, etc.). Advertising of the sponsor's products/services is not permitted, and commercial sponsors may not be present in the same area of the CME activity.

Activities that fulfil the criteria will be accredited as follows: 1 DoH credit for each hour of activity. The DoH will inform the contact person of the approved credit allocation no less than one week prior to the activity.

Should credits not be awarded, the DoH will specifically outline to the contact person, the reason an activity is not eligible for accreditation (i.e. the criteria that have not been fulfilled). If the contact person can demonstrate steps to rectify the situation so that an activity will meet the criteria in advance, accreditation may be possible.

Where reciprocal arrangements have been established, activities that have already received accreditation by a body recognized by the DoH (e.g., Royal College of Physicians and Surgeons of Canada) will automatically receive DoH recognition.
* Activities include lectures, seminars, workshops, rounds, conferences, courses and any educational session intended to fulfill certain learning objectives. While the term CME is used, the activities may be for physicians, nurses or other allied health professionals.
DoH Standards for Commercial Support of CME/CPD activities
The ME department at the DoH is committed to keeping all Continuing Education activities free of commercial interest. To avoid any commercial bias, the ME department maintains absolute control over all CME/CPD activities and makes sure that DoH guidelines and Standards for Commercial Support of CME/CPD are adhered to prior to any activity being awarded Category 1 credit. All records are maintained by the CME/CPD office. The ME department at the DoH adopts the ACCME Standards for CME Commercial Support. Compliance with this process, forms and justification are required as part of the CME process.
Each faculty member and CME planner should review this policy and other documentation (faculty disclosure form and letter of agreement with commercial support) through the CME process, and through consultation with the ME department.
The ME department will accept educational grants from commercial companies for continuing medical education and professional development (CME/CPD) activities under the following guidelines:
Read More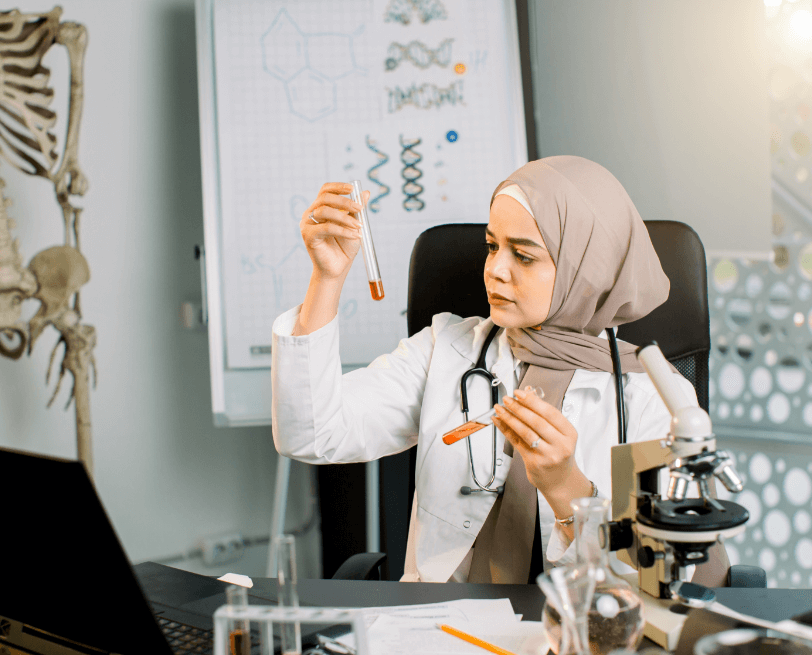 Medical Education Program
for Applicant
Last updated: 30 Mar 2023